The topics of digital twins and BIM in construction will play a major role at the 28th edition of INTERGEO.
In autumn 2022, INTERGEO will be held at the fairgrounds in Essen/Germany (Ruhr Area, Federal state: North Rhine-Westphalia). More than 80 percent of the exhibitors have already confirmed that they will take part in Essen and the hall plans are filling up. Thanks to the airports in Düsseldorf and Cologne, there are good transport connections for international guests. In terms of content, the topics of BIM and digital construction will continue to gain in importance. Many infrastructure projects are underway, which is having a noticeable effect on demand.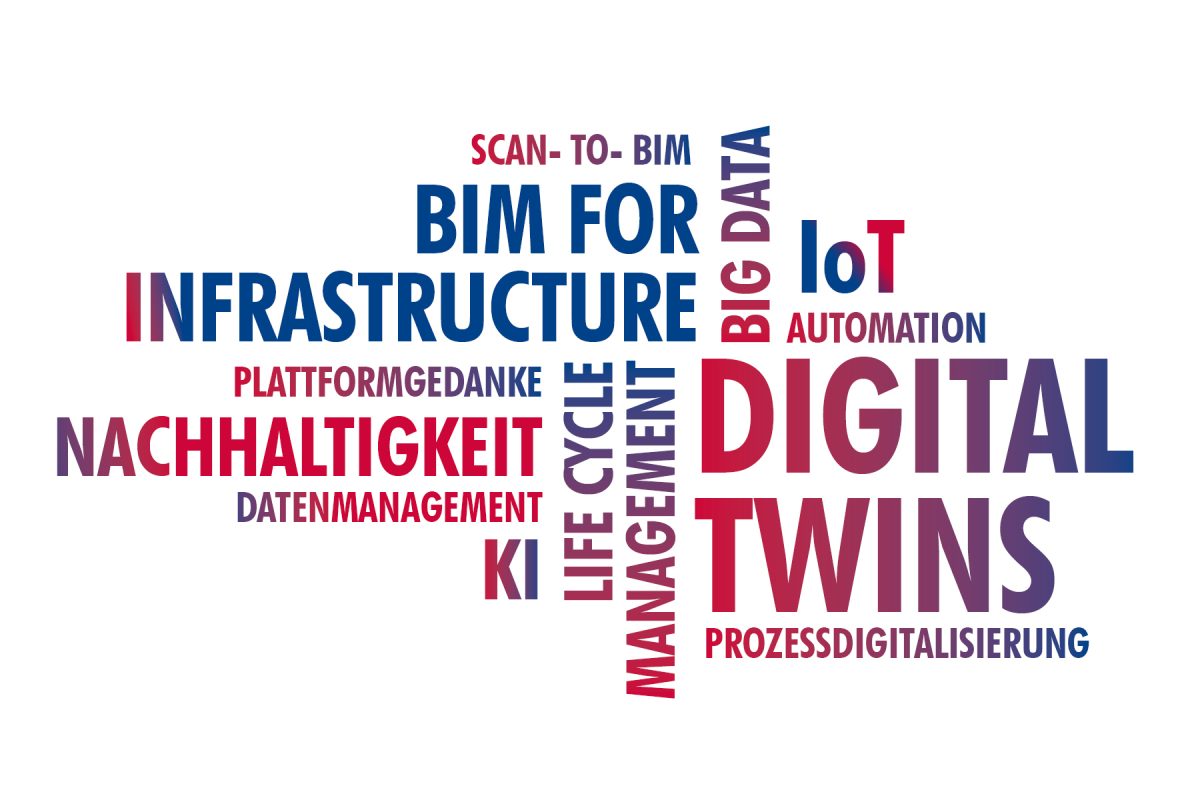 INTERGEO CONFERENCE addresses current and future-oriented topics and reflects the motto "Inspiration for a smarter World" in all its facets. It also highlights current developments in German surveying: from spatial reference and positioning to 4D geodata and Geospatial IoT to mobile mapping applications. Earth observation data collected via satellites is also becoming increasingly important - due to climate change. The potential of remote sensing data is also far from exhausted.


Digital Twin in the Spotlight: Benefits of 3D City Models- BIM in Surveying - Digital Twins for Urban Planning
In terms of content, the Digital Twins will be a matter of particular importance in 2022. The focus will be on their use in Building Information Modeling, smart planning and construction. They also play an important role in the further development of urban data platforms in the context of smart cities and their diverse applications. And in the context of innovation and sustainability, they are becoming increasingly important. Modeling and simulation are particularly essential for predictions and scenarios in the event of disasters. Rapid access to the latest geodata by a wide range of departments also plays a major role. And in the area of mobility, digital twins serve as a basis and permanent source of information.


All this and many other topics await you at INTERGEO 2022 in the CONFERENCE, EXPO and STAGE. We assume that INTERGEO in Essen will be held almost as usual again. Visitors and exhibitors have indicated to us that they liked INTERGEO 2021 very much and that the date in Essen is already firmly in their diaries. In addition, there is a high quota of returnees this year who had to miss 2021 due to the pandemic. At the same time, INTERGEO 2022 will be held hybrid, so you can conveniently attend from anywhere should you not be able to come to Essen. You will also be able to discover the exhibitors and their product innovations via the digital platform.
Look forward to the event for forward-looking geospatial applications from October 18-20, 2022, and make a note of INTERGEO in your calendar already! The hybrid INTERGEO 2022 will once again have innovative highlights as well as unique digital and live experiences in store for you.
Hall plan and site overview INTERGEO 2022 Essen