Nothing less than the future of geoinformation, geodesy and land management is what we want to present to you at the Conference. The future is promising, as the importance of geoinformation has increased significantly in recent years and will continue to grow in the future. Especially in the fields of urban planning, disaster preparedness, environmental protection and energy efficiency, geoinformation is of crucial importance. Global challenges such as the climate crisis, urbanization and securing resources can only be mastered with the help of geospatial data.

The German Cartography Congress (DKK), which covers the whole, often underestimated range of cartography, is part of the INTERGEO Conference. The lecture program of the DKK will deal with atlases, map collections, map design, and much more. An important focus will be Artificial Intelligence, which is now also used and discussed in cartography.
• Gis & KI • Metaverse & Cloud Applications • Earth Observation & Environmental Monitoring • Smart City • Infrastructure BIM • Digital Twins • Satellite services Copernicus and Galileo • 4D-Geo Data, 3D-Cadastre • Smart Mapping Applications & Geobasis 2030 • 3D-Point clouds
---
Recognition of INTERGEO CONFERENCE as an educational event (German federal states only)
The Conference of INTERGEO is recognized as an event for educational leave in the following German federal states.
---
Message of greeting for INTERGEO 2023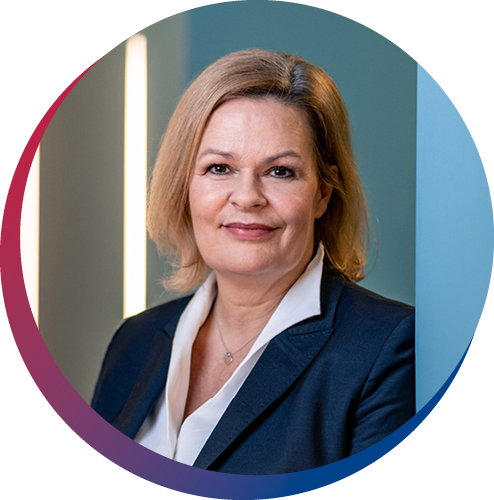 ---
This project was funded as part of the Union's response to the Covid 19 pandemic.
---
PLATINUM SPONSORS
---
GOLD SPONSORS
COMPETENCE PARTNER