Due to the impact of the surrounding environment changes, train-induced vibration, and human interference (eg. earthwork projects nearby), damages to metro tunnel structures and surfaces frequently occur. It's a must to inspect the metro tunnel in a timely manner, as the structural defects are of great importance to operational safety and maintenance. Compared with traditional visual inspection and manual photography, 3D laser scanning enjoys overall efficiency in terms of both in wall health conditions and tunnel structural information, other than specific to one kind. The revolutionary one-stop metro tunnel mobile scanning and automated detection system MS100 is specifically made as a valid alternative to the conventional terrestrial laser scanning mounted on a tripod and even hand-push trolley-based scanning.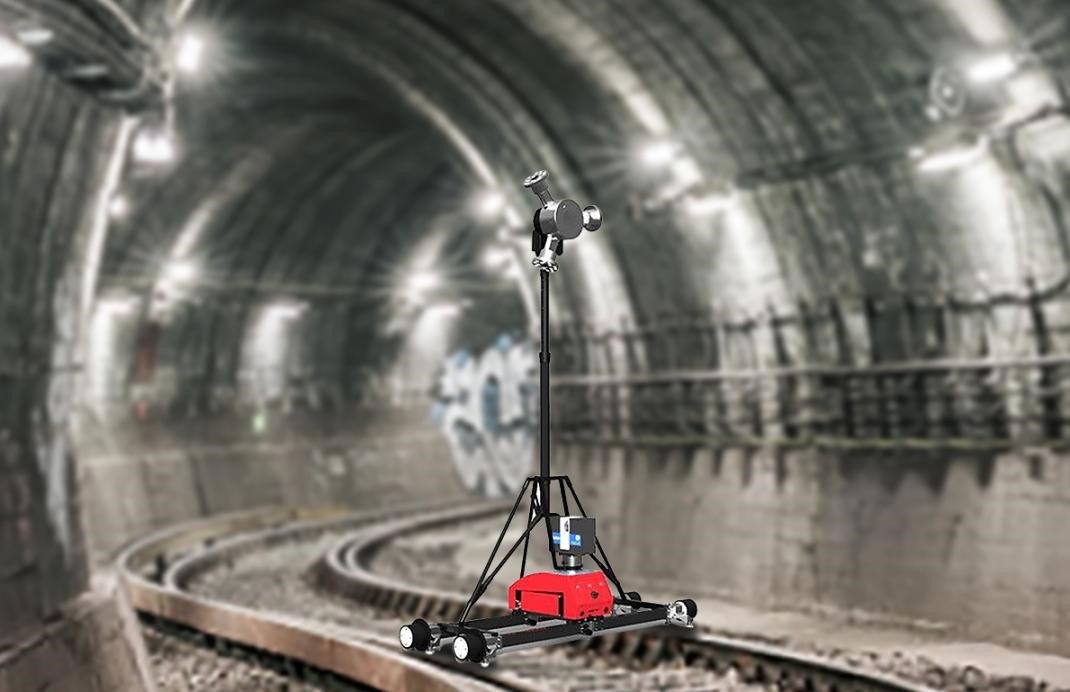 This new breakthrough has perfectly tackled several problems in inspection jobs.
- unsatisfactory efficiency due to tripping inconvenience and hazards inside metro tunnel
- unequally distributed point cloud that results in failure to detect some of the tunnel defects
- accumulated errors to transfer and data mosaic trouble from multiple scans
- simply grey-scale point cloud that is hard to detect tiny lining cracks up to sub-millimeter
- output up to point cloud and third-party software needed for data analysis and report


Though new to the world market, this smart combo is already field-proven in a number of job services in mainland China where the subway mileage has reached a total of 9743.5 kilometers with 296 metro lines in 54 major cities since August 2023. And this grounded solution features,
- remarkable portability, less than 50 kg for the whole hardware system
-mobile scanning at constant speed powered by a motorized trolley platform with adaptive cruise control
- one-stop software solution helping users from acquisition to application
- structural data analysis comes out shortly after fieldwork
- defects analysis powered by artificial intelligence and machine learning technology
- high-definition images that help to detect tiny cracks up to 0.2 millimeter
- easy-to-use hardware control and project-based software logic

MS100 will be exhibiting at INTERGEO 2023: Hall 1.2, Stand A1.024
For more product info, please visit the link:
https://www.southinstrument.com/product/details/pro_tid/227/id/187.html
Article by South Surveying & Mapping Technology CO., LTD.